Digitalisation in the Middle East and Africa: Regional mobility trends and perspectives for 2022
Progress in digital technologies opens up an array of new opportunities for public transportation worldwide. With improvements in convenience, payment methods, and technologies, public transport such as bus and rail services are slowly becoming as convenient as your own personal mode of transport.
The Middle East, always known as a car-heavy region, has put digitalisation and improvement of public transport on to its cities' agendas. At the moment, private vehicle use is at nearly 90% across all countries in the region, while public transport takes just a 2% share. Such low percentages have led to outdated infrastructure and inaccessible services. However, several digital initiatives led by governments in the region have started to change the situation, resulting in new trends emerging.
Promotion of rail and bus transit across major hubs has provided commuters with convenient transport media, which can be accessed by the closed-loop payment methods, such as transport cards. Yet, over the years the fare media continue to evolve from closed-loop to open-loop payment options, such as QR, plastic cards, NFC, RFID, mobile ticketing and so forth.
In our previous article, we discussed benefits of an open-loop system over closed-loop for transport operators, and of the benefits for the population from increased coverage and accessibility. Based on the GlobalData statistics, the number of standard debit cards in the Middle East region totals to 306 million debit cards and is predicted to increase by over 30% by 2025.
In this article, we will share the current regional perspectives in the Middle East and Africa that we at O-CITY believe are important to take note of.
Cities' Digitalisation Agendas
With increasing penetration of technologies in the MEA region and initiatives of building smart cities, new opportunities for transport operators continue to emerge. The pandemic has catalysed the process of digitisation of services within the transportation community, and raised the demand for contactless payments, convenient journeys and smart city technologies being applied to day-to-day activities of commuters.
"New cities are being built from scratch in the region and they are being done so with a clear strategy to be energy affordable and eco-friendly," said Rumaih Al Rumaih, president of the Public Transport Authority in Saudi Arabia (quote from UITP). Projects like Neom Smart City will have areas dedicated to biotech, food, and technology. It is part of Vision 2030 of Saudi Arabia and will provide accessible mobility options to its commuters.
Apart from Saudi Arabia, most of the MEA countries are on the path towards "Government 4.0," which implies introduction of innovative technologies and modernisation of government and city services through modern technologies and IOT application. Here are examples of such initiatives in GCC countries:
With ICT increase and digitalisation of city services being on most city's agendas, we believe widespread adoption of open-loop account-based ticketing platforms allowing any form of payment on public transport is soon to follow and those operators who are already implementing this will eventually beat their competitors.
Reduced ticketing fraud through better transparency
The Middle East and African governments, municipalities, public and private bus operators, transport authorities and various NGOs are favouring automatic fare collection with an open-loop ecosystem, which are driven by national agendas. To stay ahead, public service providers should focus on user-friendly services, which are familiar to and compatible with the region's needs.
Based on the World Bank analysis of investor behaviour in the SSA region, over 28% of investors are interested in the future opportunities connected to BRT, while 46% are already participating. The main risks associated with low percentages of interest are mobility complexity in the region, lack of infrastructure, and non-transparency. That said, in 2021 according to The Baobab network, transport and logistics companies in Africa have secured $200.77 million USD over 37 funding rounds for digitalisation projects, which is lower than 2020 figures yet aims to outgrow it in 2022.
If we look closer at rail transit in the region, it is reported to reduce almost three times during the pandemic, so the transport operators would need to look forward to improving the attractiveness of the service and recover the volume. Following the regional initiatives, municipal and local transit operators would tend to look towards open-loop technology that provides more transparency and accessibility over closed-loop alternatives.
Opting for open-loop fare collection is usually supported by the goals of minimisation of journey time, human errors, centralised data management, and accessibility and transparency of operations, which are achieved via implementation of various media available for open-loop system users: QR-codes, NFC, mobile ticketing, plastic cards, Bluetooth and biometrics.
Go Green
Green energy is becoming more popular around the world, and the Middle East and Africa have also joined the trend. Based on government initiatives of the Middle East countries, decarbonisation, and reduction of all sectors' dependency on crude oil resources is one of the main focuses in agenda. Further to this, McKinsey reports that the SSA region is building initiatives dedicated to electrification of personal and public fleets, such as tax cuts on EV sales in Rwanda. As estimated by the company, there were more than 20 start-ups over the region, raising $25 million USD for EV projects combined. While moving to EV can reduce the TCO of the fleet for both private and public fleet operators, effective fleet management and reduction in transition time through smart fare collection system can help too.
Flexible service platforms that meet local demand through fast and effective customisation might become a differentiator for successful continuation of transportation services. The digitalisation and centralisation of payments data and tracking of bus and rail routes traffic can help optimise the route for a transit provider, reducing CO2 emissions to keep up with national green agenda.
What would be next?
As little as three years ago, many transport providers were reluctant to make changes and switch to mobile. The pandemic accelerated this change through 2020 to 2022, making contactless the new industry standard. This trend is set to continue as the commuters realise the benefits of ease of use and demand more choice in paying for travel.
The pandemic and self-isolation have clearly led to irreversible changes in consumer behaviour, especially in public transit. As a result, the trends have shifted towards safety, contactless, and non-cash operations, which have become main drivers for digitalisation in the industry. Though contactless ticketing was being slowly incorporated into Smart Cities transportation projects for quite some time, the pandemic significantly speeded up its adoption.
O-CITY always strives to maintain a future road map for innovations and trends, anticipating future consumers' lifestyle and behavioural trend changes. We believe 2022 will bring to the table more data-driven decisions thanks to data insights harnessed through digital ticketing platforms.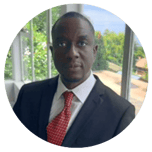 Vulindlela Moyo, Business Development Manager Middle East and Africa, O-CITY: "Customisation of payment mechanisms using various fare media will be the way forward for fare collection within SSA countries that are rapidly embracing technology to enhance revenue collection."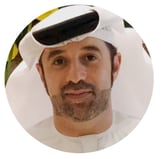 Hany Al Deeb, Director GCC, BPC: "Although contactless ticketing was being slowly incorporated into Smart Cities transportation projects for quite some time, the pandemic significantly speeded up its adoption. Total contactless ticketing transaction volumes are expected to grow from $1.7 billion in 2020 to $5.25 billion by 2022, this 200% growth shows the full extent of the impact. To stay within the trend, transport operators should keep an eye out on technologies getting traction, such as mobile payments and facial recognition, while adapting to wide segments through dynamic pricing, which would help to attract commuters of various economic segments like students and seniors."
Big Data

- While upgrading the commuter side of the transportation business is important, equally crucial is taking on and conquering the big data concept to empower efficiency of business decisions, reduce costs, and loss due to fraud. All of this is possible with a right open-loop fare automation platform introduced on time. For the Middle East region that time is now.

Centralised Fare Management

- dynamic pricing is a point to look up. The accommodation of centralised fare management helps to adjust to additional market segments through subsidies management, transparent pricing, and adjustable rates based on the set criteria.

Digitalisation of Payments

- The acceleration of payment digitalisation continues, with commuters realising the ease and benefits of contactless fare media against cash and demanding a more innovative variety of payments including modern ones such as NFC, QR and face biometrics.

Account Based Ticketing

– We see a greater shift from card centric payment models to account-based ticketing models that offer greater flexibility and scalability to end-users as well as transport operators.

Safer transit payments

- Lastly, security of the payment platforms and transparency for end-users will remain at the core as more commuter data is collected through various points in the payment ecosystem. The digitalisation of transit payments helps to bring commuters a 360 view and control over their own journey and costs, while helping transport service providers to eliminate the fraudulent activities from both traveller and driver sides.
Interested in learning more about Middle East and Africa trends? Contact our O-CITY experts and learn how we can help you to be on the tip of the spear and stay competitive.