Ecuador's second city Guayaquil becomes a benchmark for innovation by connecting open payments to its transportation system with O-CITY
O-CITY by BPC will enable residents to have a single method of access and payment without friction in the different modes of public transport in the city, generating inclusive and sustainable economic growth
O-CITY by BPC , the world's leading automated fare collection solution for public transport operators and municipalities, today announced that its technology will support the operation of the Integrated System of Electronic Collection in Guayaquil, the second most populated city in Ecuador .

The project will allow Guayaquil transport users to have a single means of payment accepted across different modes of transport and move freely across the city, removing the need for cash or queuing at a ticket counter. The technology is currently being implemented and will be fully operational from 2023.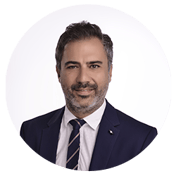 Commenting on the project, Javier Ríos, director of Smart Cities at O-CITY said: " The world's big cities make great efforts to promote efficiencies and advance in their digitization processes. However, in Latin America there is still a pending challenge to overcome, and that is that most public transport systems are based on closed cycle technologies. Guayaquil will become a global benchmark, since it will include an open payment method, under the EMV multi-service citizen card , which will improve efficiency and security, in addition to contributing to social distancing, reducing daily commuting time and promoting infrastructure. of mobility."

According to data from the National Institute of Statistics and Censuses (INEC) Guayaquil, has a population of over 2.6 million people - many of whom rely on public transport for their daily lives. With O-CITY commuters will be able to move around easily and make fast payments using either an EMV (MasterCard, VISA), prepaid or multiservice card, which can be recharged both in cash and through digital channels of the financial system. There will also be top up points enabled by the system across the city such as vending machines and automatic recharge.

The prepaid EMV card will have PCI-DSS certifications for data security, as well as automatically integrating with the financial system. By promoting a system without the use of cash, users and operators have greater protection and peace of mind regarding their finances.

It is expected that O-CITY will process two million transactions per day, in an integrated transport system which will include more than 3,000 vehicles.

Due to the fact that the current Guayaquil public transport has a collection model based on closed-loop (closed system), this must be replaced by an open one and to make the transition transparent, the project will be implemented in different phases, the the first of which will begin in December 2022. The agreement will be valid for 20 years.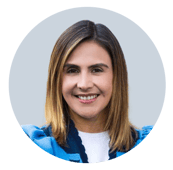 Juliana Peña, Business Vice President of the Andean Region of BPC, said: "When a city transfers the benefits of technology and digitization to people, it has a positive impact on their lives. Public transport represents the heart of the economic and social activity of cities, so if its operation privileges practicality, continuous movement and the safety of those who use it, the operation of the system becomes more productive."

BPC with its O-CITY platform, together with Metrogroup, has formed the STG consortium to provide and operate the payment processing technology for the Guayaquil Transit and Mobility Agency (ATM) to orchestrate the entire project.